The word is John Calipari and Kentucky are in talks and discussing a potential 8 year/$35 million contract.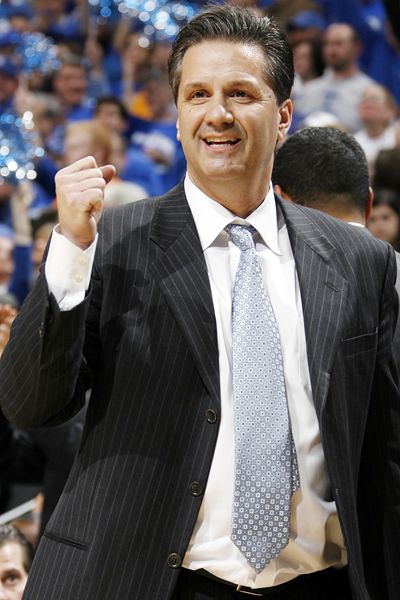 Well Mr. Calipari, this is your opportunity. This is what you've been waiting for your whole coaching career! You now have an opportunity to coach for what is IMO, the best coaching job in all of college basketball. I can tell from seeing interviews and you on ESPN over the years, that this job is made for you.

The Kentucky job is what most and every college coach should dream about. Kentucky has some of the best facilities, pay, fan base, and history in all of college basketball.

If you turn down this offer, it will come back to bite you. But I personally doubt you will.

I know you've been working on building Memphis and you've come a long way with it. But this is your opportunity to take a job with such a history-rich program back to where it belongs. This is your ticket to the Hall of Fame coach!

John Calipari is the best man for this job. He is one hell of a recruiter, he's done a very good job making Memphis a household name in College Basketball. But I cannot stress enough how big of a deal this job is.

Like I've said, Kentucky is the best college program in all of College Basketball. It is the winningest program ever, tied for 4th in Final Four appearances, 2nd in total national championships... what is there not to like?

If Calipari takes this job, the SEC and everybody else (including UNC, Duke, Kansas, UConn, Michigan St, etc.) need to watch out! Calipari is a terrific coach and if you give him the resources that Kentucky has, he'll have this program back to where it once was.