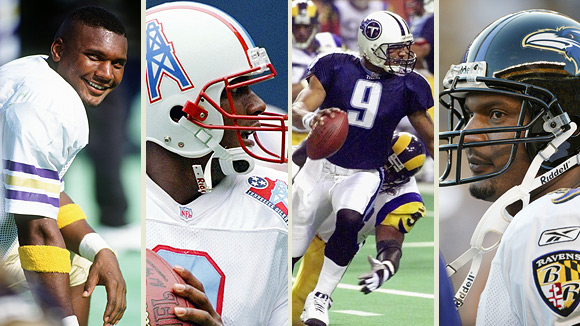 What a tragedy.
One of the games toughest and most under-rated QBs of our time is gone. Gone at far too young of an age.
When I think of Steve McNair, I think of a guy who seemed to always be playing through a turf-toe or high ankle sprain. I think of a guy who brought a lot of excitement to the game and never quite got what he deserved. I think of the amazing drive that he helped engineer that ended just a yard short of forcing OT in the 2000 Super Bowl.
He is the pride of Alcorn State and the greatest player to ever play for the Titans franchise. Had the Oilers stayed in Houston, I believe he would have been a legend there. Nevertheless, Steve McNair, Rest In Peace.