The MLB All Star rosters came out yesterday so I will give you a few thoughts.

As I look through the All Star rosters I can't complain too much, the fans did okay but there are some causes for concern.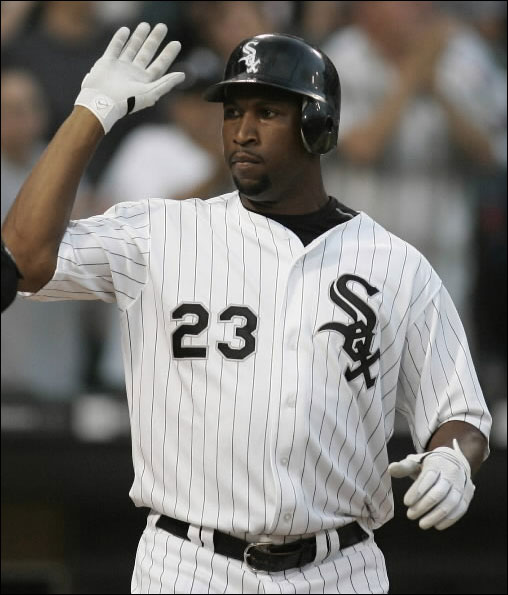 Pardon my French but what the hell is Derek Jeter doing on the roster at all? I don't care if it's being played at Yankee Stadium for the last time. This is one of Jeter's worst seasons ever and he is also THE most overrated player in baseball. His fielding is average at best and his numbers are pitiful: .283 BA, .343 OBP, 48 R, 4 HR, 37 RBI. Michael Young should be the starter.

Where are the Rays players? Only two are on the roster and none are starting. The best team in the AL doesn't have one starter? What gives? Where's Evan Longoria? Carl Crawford? Matt Garza? This is a shame.

David Ortiz should not have been voted the DH, he has put up some good numbers, but he's been injured for quite some time now. Milton Bradley overwhelmingly deserved to be voted in right away. Bradley has put up some staggering numbers: 52 R, 17 HR, 52 BB, .320 BA, .439 OBP, .605 SLG.

Also, Jermaine Dye is probably the biggest snub of the AL. He has been on a tear lately. He's second in the AL in HRs with 19, 52 RBIs, and bats .308. What gives?

Now to the NL...

The NL Roster is a lot better than the AL roster, mainly because the NL fans aren't greedy. All the Yanks and Red Sox fans are pretty much homers and vote for their teams players no matter how they perform.

Lance Berkman, Chase Utley, Chipper Jones, Hanley Ramirez, and Ryan Braun all definitely deserve the starting spots.

But I think SS Jose Reyes got snubbed. Cristian Guzman and Miguel Tejada have had solid years thus far but Reyes has been solid too. He is arguably the best lead-off hitter in the game. Yeah his numbers could be a little better (.297 BA and .357 OBP) but you have to look at the whole picture, he's an excellent fielder and his other hitting numbers are pretty good for a small lead-off hitter: 64 R, 9 HR, 38 RBI.

The starter for the NL should no doubt be Tim Lincecum. He has been the most consistent of any pitcher in the majors and his numbers are fascinating for only his 2nd year in the Bigs (2.49 ERA, 10-1 record, 122 K, 115.2 IP, 1.24 WHIP). Plus, the Giants are only .400 when he's not pitching. So as you can tell Lincecum means everything to San Fran.

But overall, the MLB needs to do away with the fan voting. Let the fans pick the last man on the roster. But other than that I think the managers or players or someone other than the fans pick the rosters. I mean it's only fair. You have so many Yankees and Red Sox fans out there, so obviously they will pick those players.

It's only fair because I know if I had an unbelievable year, I wouldn't want to miss the All Star game because of some dumb fan.